Contact GIC
Learn more about our offerings. Contact us, and we'll be more than happy to provide additional information about our products or services. For product pricing details, service timelines, ordering information, or any other questions, you may use the contact form below to send us your questions.
Please make sure you include your name, email, phone, and the specific service or product in question. After submitting the form, you will receive a confirmation, and we will respond as quickly as possible.
See our Purchase Order Terms and Conditions.
Our Location
Visit us at our location in Woodbury, TN, to work with a distribution company that is powered by integrity, a cost-saving attitude, and outstanding customer service.
705 S College St, Woodbury, TN 37190
Global Network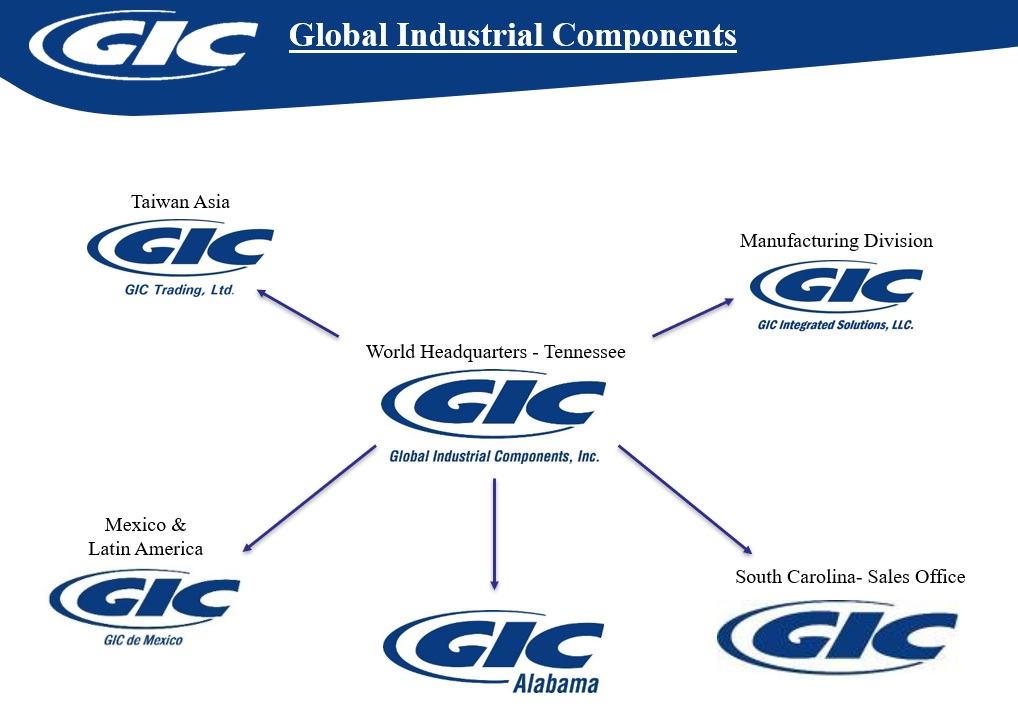 Supplier Locations:
China

Taiwan

Malaysia

India

Italy

Canada

United States
Customer Locations:
Mexico

Canada

Brazil

United States

China

Venezuela
Our Contact Information
Address
Service Area
Hours of Operation
Monday-Friday, 8:00 a.m.-4:30 p.m.
Phone